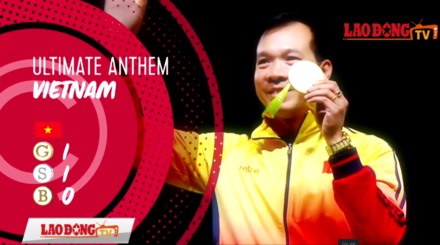 Viet Nam News
HÀ NỘI – An annual programme honouring national spirit and patriotism, called Việt Nam's Glory, will be held tomorrow at the Friendship Cultural Palace in Hà Nội.
The programme, themed "Việt Nam's Glory – 30 years after reform", will also be broadcast live on the national television channel, VTV1.
Trần Văn Thuật, vice president of the Việt Nam Confederation of Labour, said the programme was held for the first time on International Labour Day on May 1, 2004.
In 12 years, 179 collectives and individuals with excellent achievements and contributions to building and defending Việt Nam have been honoured.
This year's programme aims to honour collectives and individuals who have made special contributions to socio-economic development, science, technology and security, and national defence.
Editor-in-chief of Lao Động (Labour) newspaper, Nguyễn Ngọc Hiển, said that this year's programme has new features compared to the 12 previous.
Previously, individuals and groups who have already been honoured could not be selected again, but this is not the case this year.
The selection council received 183 profiles of individuals and groups representing provinces, cities and 15 ministries, central agencies and bodies. Through five rounds of evaluation, the council voted by secret ballot and selected 12 collectives and 18 individuals with outstanding achievements.
The Viettel Telecommunication Group, the 103 Military Hospital 103, the Military Medical Academy, are among the 12 groups to be honoured this year.
Professor Nguyễn Văn Hiếu, former director of the Academy of Science and Technology; Professor Nguyễn Anh Trí, director of the National Institute of Hematology and Blood Transfusion; Mai Kiều Liên, general director of Vinamilk Việt Nam; Colonel Hoàng Xuân Vinh -Việt Nam's first Olympic gold medalist, will be among the individuals who are honoured.-VNS